8 Resume Tips For New Grads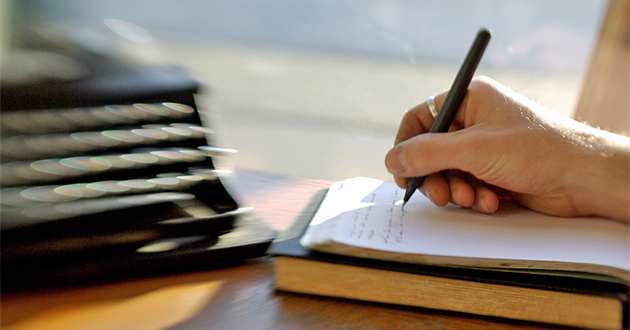 It's finally happened, you finished your degree and graduated college. The first hurdle has been overcome and it's time to start the next leg of the journey: finding a job. Finding a job in a career that synchronizes with your degree may not be easy even with relevant work experience. Resumes need to hold important work and education experience as well as strong achievements.
Writing a resume gives you the opportunity to have a great place to brag about accomplishments—it is not a place to be humble. Inflating accomplishments can illicit adverse effects too, so it's important to be honest about your capabilities and the results that have come from those capabilities thus far. Here are some tips to getting a strong resume to send out to future employers:
Focus on Achievements, Not Just Responsibilities
Companies want to see what you can do for them and how you will fit in with their company. Having a strong work ethic or assisting customers with their problems are good but they sound weak. Listing instead that you increased productivity by 10%, won employee of the month, or had 100% resolution rate for customer problems lets potential employers see the strong work ethic and that you were great at assisting and resolving customer problems. Adding in achievements allows the hiring company to see the good you could do for them. Adding in numbers and statistics really help make a resume pop with achievement.
Use Bullet Points
When making a list of accomplishments and responsibilities, keep it in bullet format. Using bullets helps the resume stay focused and short. It lets who ever is reading the resume to read it quickly and still gain an understanding of who you are and what you will bring to the company.
Use Verbs
Having action words in the descriptions under employment history makes it easier for the person reading your resume to see what you did at previous companies and your achievements. It also gives the impression that you did it versus having a passive role in the company. Words like "implemented," "initiated," "coordinated," and "advocated" are great strong verbs to use in a resume.
Keep it Simple
Companies will receive hundreds of resumes when they post an open position. The people who read the resumes will only spend a few seconds reading each resume. Having a complicated resume template will take too long for someone to read and understand. Keeping your resume simple and easy to read will help in ensuring that the person reading it will understand it under a quick perusal.
Keep it Relevant to the Position Open
Many companies use digital services that search out key terms in a resume and acts as a gatekeeper. If the resume does not have enough of the keywords that the digital service is looking for, the resume will never get forwarded on to a human at the company for review. Looking at the job posting will greatly help in ensuring you have the right keywords in your resume. Qualifications and skills that are listed or mentioned multiple times in the job description and later on in the needed skills section are likely the keywords the digital service will be looking for when it goes over resumes. Make sure your resume has at least some of the keywords before submitting it.
Customize Each Resume for Each Employer
Each company will have slightly different keywords they will be looking for and unique problems that they will need future employees to address. When companies look at resumes they will be looking for people who have those keywords and who will be able to solve their problems. Customizing each resume to each job application will show you recognize that their company has unique needs that you are able to fulfill. It might sound like a lot of work to customize a resume before applying for each job but a basic template can be still be used. Additional qualifications and skills should be added based on information in the job summary and information about the company.
Don't be Afraid to Edit After an Interview
Sometimes it is hard to tell what your resume sounds like to employers. You might think you have a strong resume that shows a lot of management and leadership skills but you might be wrong. It might take an interview for an entry-level position to show you just you sound on paper. Even if the interview is for a job you do not really want, it is important to go to it because you will be able to hear how the interviewer interpreted you based on your resume. You might realize that it sounds like you are a doer in your past jobs and not an achiever and you need to add more number based achievements in your resume. Interviews give important insights into how you read on paper. Resumes should be edited after interviews once you see potential weak spots so that future job applications are that much stronger.
Add a Touch of Design
If you're design-savvy or have a friend that is, try to modify your resumé to stand out. This might mean using a special format, a bit of color or even a chart or an illustration. Employers often get bombarded with too many applications and skim resumés for only 2 seconds before decided whether they should be read into further or tossed aside. Note that over-designing for some more formal positions may not be seen as acceptable by strict and old fashioned employers, but for most the additional emphasis will help bring more attention to your resumé, ensuring it isn't overlooked.
Looking for more resumé tips? Try these links.