Be a Leader: Women-Owned Businesses on the Rise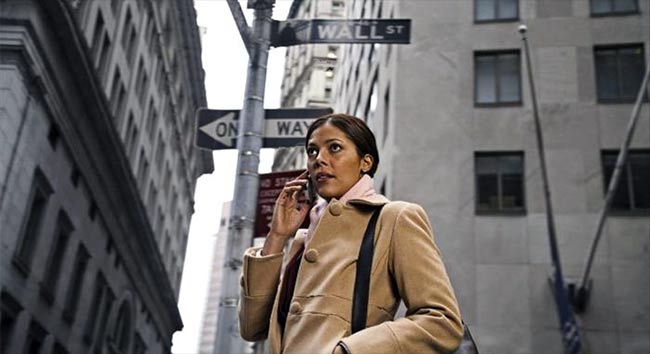 As a recent female graduate, there are certain things that you should be aware of and prepared for when entering the workforce and beginning your career path. Things such as…the glass ceiling. The glass ceiling is an invisible yet unbreakable barrier that stops women and minorities from rising up in the workforce, regardless of their qualifications. Although this concept is historically important, it is also hopeful that it will soon be broken. The challenges that women have faced in the workforce over the last 50 years will never be forgotten. However, there is a matter that deserves to be celebrated. Today, there are more women-owned businesses than ever before.
Despite the difficult economic climate during the recent 2007–2010 recession, women-owned businesses not only survived the recession but thrived by outperforming their peers. Women have become leaders in certain industries. For example, women-owned businesses make up more than half (52.0%) of all businesses in healthcare and social assistance. Other top industries include educational services, administration, retail trade, arts and entertainment, and recreation. But women haven't reached all industries quite yet. Industries with the lowest percent of women-owned businesses include mining, transportation, agriculture, construction, and management of companies and enterprises.
In the past, the workforce in general has been stuck in a mode of traditionalism. In other words, society itself has been responsible for not successfully adapting to change and growth, which has translated into the workplace. Today, we need to continue to help foster cultures that promote women in all industries. A surge in female employees, employers, producers and entrepreneurs over the course of the next decade will greatly improve the continuance of gender equality, promote global economic growth, and shape the world of work. While this is encouraging, there is still room for improvement and lots to be done! For example, there are 4 pillars that need to be honed in on by the female entrepreneurial agenda in the future: access to capital, access to markets, job creation, and data collection. Data shows that male-owned businesses have more capital at the start than women-owned businesses, which is reasoning for higher revenues in male-owned businesses. Women shouldn't have to rely on their personal savings alone to start a business. Additionally, challenges currently persist in increasing women's impact in the federal marketplace, so access to markets is fundamental for success. Women-owned businesses employ people nationwide, which will only help our global business market. Last but not least, all of this means nothing without data and research. We must continue to track the economic progress of women because what cannot measure what we don't count.
Women are extremely good for business. The companies that recognize and support this rising population of female talent will lead the global business market. That's the bottom line. So, as a new female grad, it's important for you to remember that leadership is not about sacrifice, success is possible, and you are not alone. Be sure to take this advice with you, wherever you may go.