Feeling Fine in Finance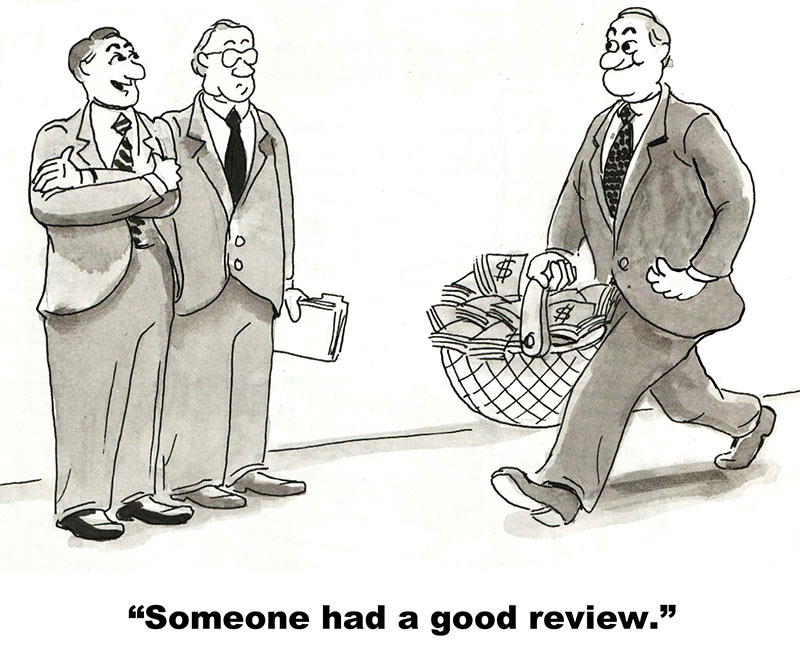 There are many perks to working on Wall Street. They do vary though, and depend on the industry you're in and the firm you're a part of. But, for the most part, people who work in finance can certainly expect some common, and rather nice, benefits.
An impressive compensation is definitely one of those. Within the financial services industry, especially in Wall Street firms, compensation packages tend to be much more generous than in other sectors of the economy. Manager level accountants experience higher salaries in compensation for their increased level of responsibility, with an average salary range of $75,000 and the top quartile earning approximately $104,000 a year. Next, workers in finance can also usually expect advancement, at least at one point throughout their career. High performers can move ahead regardless of age. Compared to other careers, the financial industry tends to place less weight on seniority in judging the readiness of employees for advancement. Less talk, more action. Another good thing about the finance industry is that it is rather bureaucratic. Many of the leading firms tend to be relatively thinly-staffed. So, your opportunities for getting face time in front of senior management tend to be excellent.
So you want to work in finance? First things first. Your education has to be stellar if you ever want a chance to work at your dream job. LinkedIn has ranked the best universities in the United States for you to attend. Number one on that list is the University of Pennsylvania (Harvard came in 8th). LinkedIn used an unique method to come up with these results. It found people on the professional social networking site who listed themselves as working in finance. Then, broke that down by the university he or she attended and ranked each university in terms of how "desirable" the jobs that their alumni had. The World Bank, Master Card, Goldman Sachs, and American Express are just some of the most ideal places to work in the financial industry.
Finance is a hot job! Numbers are showing that the hiring demand is at an all time high, especially for staff and senior accountants who take the lead at number one. Second place are manager level accountants, and last but not least are internal auditors/public accountants. So what can you do to set yourself apart from the rest? What do employers look for these days in potential candidates? What can you do to get ahead? If the top skill on your resume is number crunching, then chances are you won't be as successful as you think. The old skill sets are being replaced by modern skill sets. Things like communication skills are now being seen by employers as more valuable than your ability to use a calculator. Having no people skills just won't cut it anymore. You have to be a team player and an innovative thinker when it comes to risk analysis and having a ROI mentality along the way will make it even better.
It's not always easy though. There are some strains and hardships that come with working in finance. The most impacting one is probably the expectation of you to work long hours. The number of accountants working 50 or more hours per week has risen from 28% to 30% in the past year. And the hours are continuing to creep up. This isn't exactly ideal for workers who value family and try to maintain a healthy work-life balance.
For many years, seeing women work in finance was rare. Finance has been a male-dominated profession, which has set the tone. The gender gap left qualified women in the dark. Yet, women in business have the power to influence labor market dynamics, corporate successes and the overall economic health of the nation. Although still an issue, we are finally starting to see a change. According to the 2013 Catalyst Census, Fortune 500 Women Executive Officers and Top Earners, which counts the number of women in upper management in Fortune 500 companies, women are 17.6% of executive officers in the finance and insurance industries. Overall, whether male or female, now is the time to hone your skills and join the finance industry.
Resources
http://www.businessinsider.com/linkedin-ranks-25-best-universities-to-work-in-finance-2014-10
http://www.randstadusa.com/workforce360/workforce-insights/want-to-get-ahead-in-finance-and-accounting/128/
http://www.randstadusa.com/workforce360/workforce-insights/2014-hot-jobs-finance-accounting/163/
http://financecareers.about.com/od/whyfinancialservices/a/whyfinsvcs.htm
http://economia.icaew.com/news/october-2014/accountants-working-longer-hours
http://www.catalyst.org/knowledge/women-financial-services